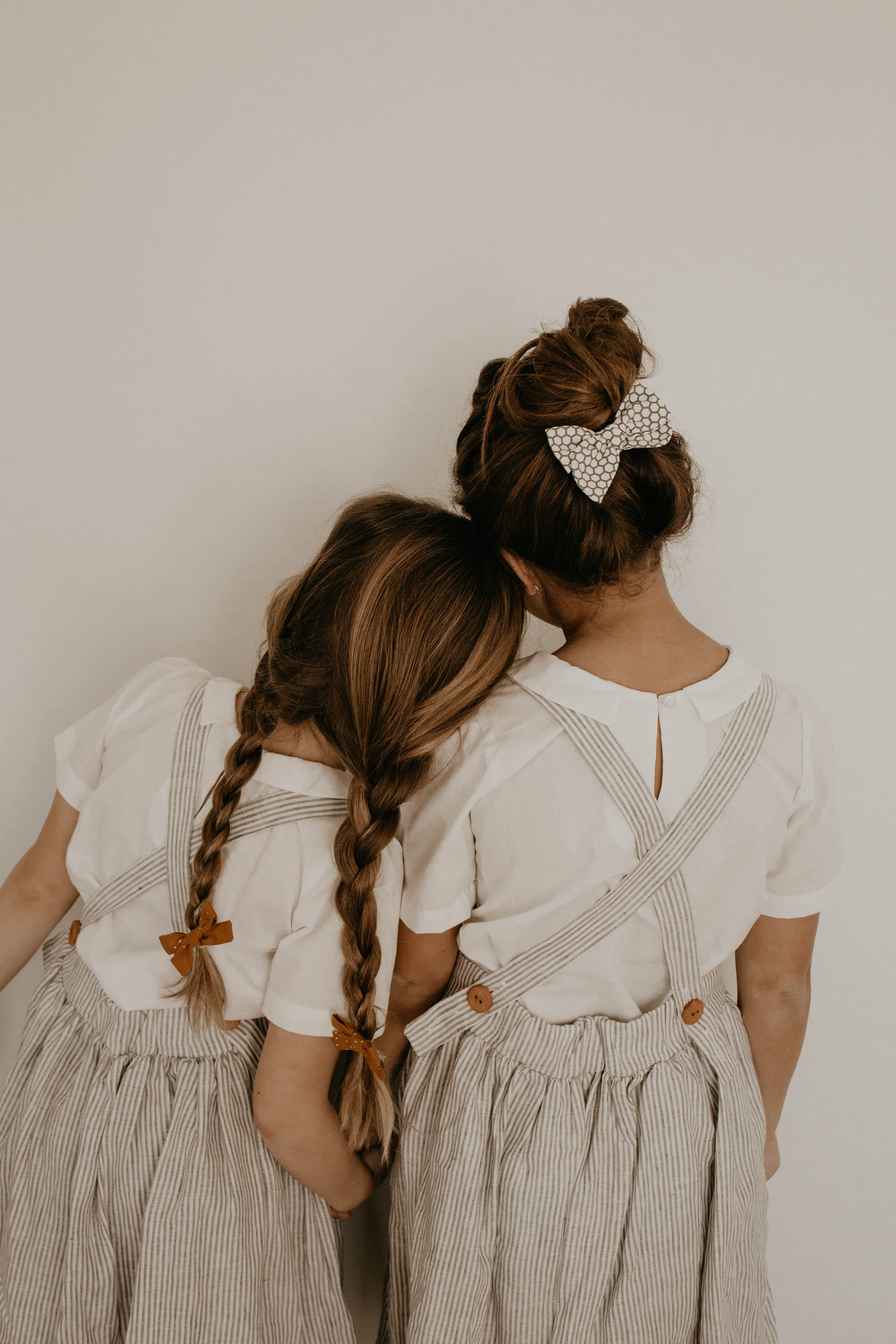 Our bow have been carefully crafted for your little girl. Guaranteed to not untie or come undone! Bows come on your choice of nylon headband, alligator clip, or barrettes. Our nylon headbands are slightly larger and stretchier than most popular brands. This allows the baby to comfortably wear our headbands without leaving any red marks or dents in the baby's head.
Our bibs are made out of high quality cotton paired with a soft flannel material to help absorb all that drool. Our reversible bibs are even triple layered, with cotton both sides and the flannel sewn in between. We have a variety of prints, colors, and shapes for you little girls and boys!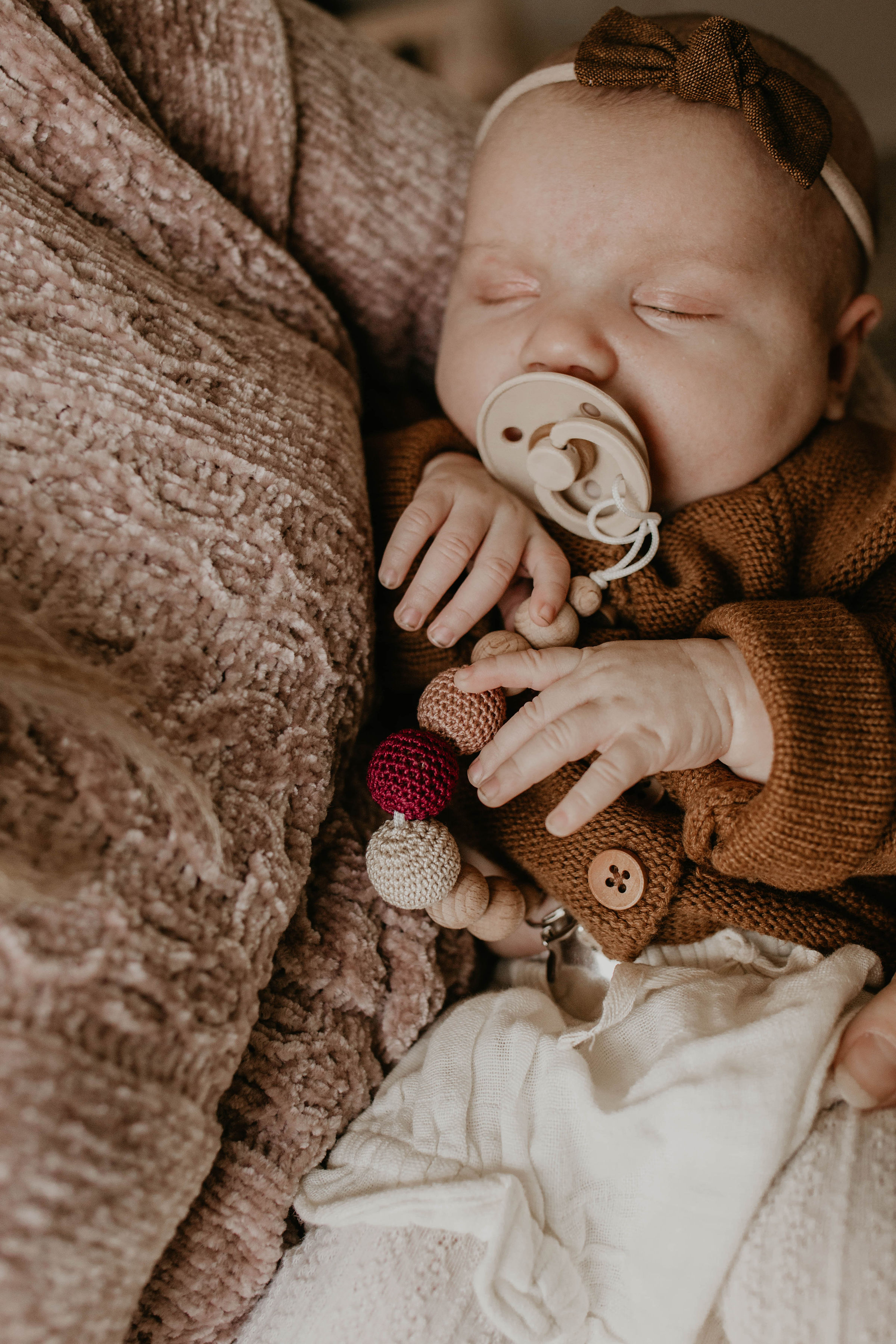 We have a variety of styles and colors for pacifier clips. We have beaded, strappy, braided, and multiple colors and patterns that best suit you and your baby. All of our pacifier clips have been tested to ensure safety. Only high quality, FDA approved, BPA free, beads are used in our beaded pacifiers. Not only are these pacifier clips great for holding pacifiers, but can also be used to attach small toys, to help prevent toys from falling on the floor.
We had multiple requests for mama accessories as well. We have added a variety of neck scarves, headwraps, and teething jewlery for mama to wear.
We now carry Bibs pacifiers in our shop! For our teethers and toys, we only use FDA approved and BPA free silicone and wooden beads for our toys and teethers. These teethers are easy and lightweight for your little ones to grab a hold of. Not only are they entertaining, but they also help ease those throbbing gums while teething.
We have a variety of styles for loveys, including our teething loveys. Swaddles are brand new to our shop and available in a variety of colors.
WBC + LoveHeld
Collaboration
This album contains items that perfectly match ring slings from LoveHeld.